Sons of Norway - Storelva Lodge
We provide fun and informative programs including Scandinavian food workshops, music, crafts, culture, and geneology. Every June we hold our Midsummer Fest.
One of the highlights of our year is our Jule Bord, a Norwegian Christmas dinner, complete with Lutefisk and lefse! If you are interested in Norwegian heritage and culture, we invite you to come join us.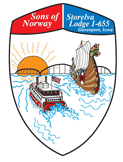 Mission: The mission of Sons of Norway is to promote, preserve, and cherish a lasting appreciation of the heritage and culture of Norway and other Nordic countries while growing soundly as a fraternal benefit society and offering maximum benefits to its members.
Regular meetings are held Monthly.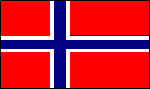 Contact: For more information about our Sons of Norway Lodge and its activities, contact:
Linda Shoesmith
563-355-7778
dulcishoe@yahoo.com